Disney Limo Service
There's a lot of limo companies in the Orlando area however there are only a few that are worth even mentioning. If you are looking for the best value for your money and you need luxury sedan, limo, SUV or van service at Disney World and anywhere in Orlando, you can make your reservation with us online!
+1-407-470-6008
If you are planning a Walt Disney World vacation and you have a party of 3 or more, a stretch limousine or SUV limo is so much better priced and a heck of a lot more stylish and comfortable than any shuttle service!
Your chauffeurs provide complimentary "Meet & Greet" at your baggage claim and will assist you with your luggage, and take you straight to your hotel or resort.
Our limos really get your vacation off to a great start on a Magical Disney Vacation! Disney World limo services available limo transport to your favorite theme parks, resorts, villas, day or night, service to restaurants, bars and nightlife throughout Orlando, Winter Park, Lake Buena Vista, Universal Orlando, SeaWorld and more!
When your family arrives in Orlando it's awesome having a limousine waiting instead of standing in long lines to board the Magical Express to get to your resorts on Disney property and hotels on Hotel Plaza Blvd in Lake Buena Vista.
Disney Limo Service Rates!
We offer many custom types of Disney World limo and shuttle transportation that are always private and tailored to every travel need you might have, You'll be greeted upon arrival with a smile on the faces of our incredible team-members. Professional and courteous chauffeurs can pick you up outside your Disney Hotel and take you to sporting events, shopping, nightlife or an assortment of Theme Parks all within an hour or so away! We aim to make your limo ride to the Magic Kingdom, Epcot or Animal Kingdom Lodge a pleasant and worry-free. Make you Walt Disney World vacation a phenomenal one by reserving exceptional service at affordable prices. Our educated, experienced representatives love to help you plan a perfect Walt Disney World vacation with the limo you choose and is right for you! Take the Fun up a few notches and surprise the kids with a Disney World Limo, we can send you pictures of any limo you like!
Orlando Airport Transportation to Disney
We have the largest fleet of all newer limousines for you to choose from on your next trip to Orlando! We promise a Magical family vacation experience while you visit Disney World or Disney Cruise Lines. We enjoy taking care of you and welcome every opportunity to do just that! Have confidence that we'll go above and beyond your expectations to WOW you with the awesomeness of our cleanest limos. We offer car service from Disney to Orlando and Sanford Airports and have been the best reviewed Disney World car service for over a decade! We are your #1 choice for airport luxury sedan and limo transportation service to and from Disney World.
Choosing the best limo service at the Orlando Airport from all luxury sedans and limo van services to Disney World in Orlando, Florida can be a daunting task. We have been operating in Disney and at both airports for over 15 years. We've seen a large number of companies start up and then disappear within a year to eighteen months because they realize very quickly that cant provide ordinary services and expect to survive in this demanding limo industry. Be sure to read our reviews of our limo services including airport limo service reviews and reviews of the Disney limo rentals and chauffeured transportation services we provide at Disney World!
Disney Limo Service - Sedans, SUV's Vans & Limos
We are Disney's preferred limo service and we match competitors prices for Disney limo rates. We are always on time, always friendly and make sure you're happy the entire time! If you're sick and tired of dealing with Happy Limo or Mears because their service has been intermittently unreliable, book one of our limos to pick you up at Orlando International and take you to Disney. We never disappoint.
We are the premier Disney Car service with car seats. We have been leading the way for Orlando transportation to Disney World and Car service from MCO to Disney Springs. Trust us to be your on-time Disney limo service in Orlando FL. Check out our Limo service from MCO to Universal Studios or book our very popular Car service from Walt Disney World to Port Canaveral. We have been the #1 Luxury car service from Sanford Airport to Disney for more than ten years until we upgraded and updated our fleet! If you need reliable Florida limo service, call 407-470-6008 and book now!
Rates for Limos to Disney
Stretch Limousines can hold up to 10 passengers with luggage for a transfer from MCO to Disney however there is a strict limit of 5 large bags or 6 medium bags max. We have Sprinter Limousines that accommodate up to 12 with 9 large bags.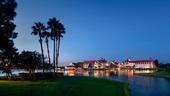 Disney's Grand Floridian Resort & Spa
Magic Kingdom Resort Area


Limo Service from
$180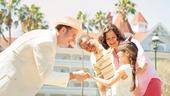 The Villas at Disney's Grand Floridian Resort & Spa
Magic Kingdom Resort Area


Limo Service from
$180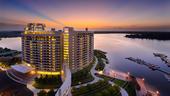 Bay Lake Tower at Disney's Contemporary Resort
Magic Kingdom Resort Area


Limo Service from
$180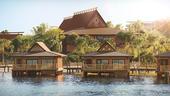 Disney's Polynesian Villas & Bungalows
Magic Kingdom Resort Area


Limo Service from
$180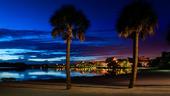 Disney's Polynesian Village Resort
Magic Kingdom Resort Area


Limo Service from
$180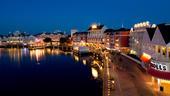 Disney's Boardwalk Villas
Epcot Resort Area


Limo Service from
$180
All major credit cards accepted!